Brand Growth 101 by Pooja Melwani
An advertising and marketing communications professional with about 18+ yrs experience across varied industries in both offline and digital space. She leads the servicing team and along with her team ensures impeccable delivery standards.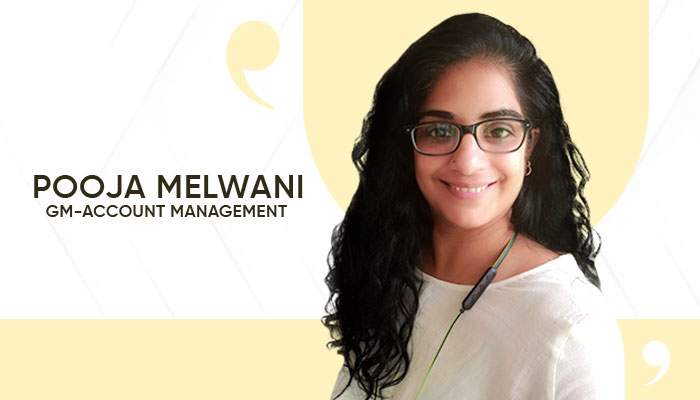 An upward trend in automation & AI based marketing is expected in 2022. Here are top marketing trends and strategies to adopt for extensive brand growth in 2022.
1. Conversational Marketing
This is my personal favourite. Conversational marketing has revolutionized the customer service sector and is a key factor in enhancing customer engagement. This marketing approach helps the customers have easy, reliable, and hassle-free real time interactions with the brand. This marketing approach not only builds the brand-customer relationship but also makes the business more trustworthy among its customers.
2. Personalization Engines
Personalization engines help tailor branded content to individuals that have a high purchase intent. This level of personalization aids in delivering the optimal experience for customers based on their past viewing behaviour, current followings, and predictions based on profiling look-alike audiences. This approach leverages user profile data available on the web to create segmented audiences which are targeted as per the segment affinity.
3. Video Marketing
Another favourite of mine! And because it works wonders for our clients! Videos are an age old marketing method that continue to have the highest potential in attracting prospective customers to a brand. This is due to the fact that people are more likely to connect more with an audio-visual medium like a video, unlike other forms of content such as blogs, images, etc.
4. Interactive Marketing
Interactive marketing is a counter-action marketing strategy that is triggered by customer's behaviours. This is an emerging trend in marketing and brands must be on the forefront, to ensure top-of-mind recall for their customers. In the ever-changing digital landscape, brands must be able to adapt, understand and create campaigns that keep their audiences engaged and included. While this space is crowded with competitors, there is vast creative scope in this method of marketing and can be the turning point for a brand if executed correctly. We can't wait to see what 2022 has in store for us!
5. Augmented Omnichannel Marketing
This marketing approach provides a seamless shopping experience to customers both online and offline. Sales and marketing across multiple platforms can be challenging but lucrative when done right. The integrated system prevalent in this channel of marketing helps coordinate and evaluate the customer needs and to provide exactly what they need. A large chunk of the top brands and successful businesses are shifting towards omnichannel marketing today, with more expected to join the movement in the future.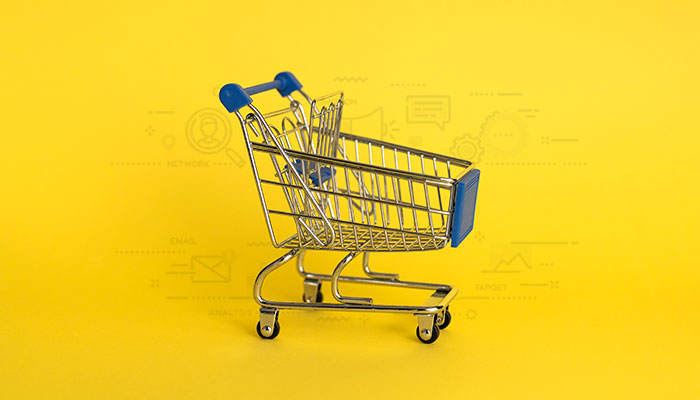 Pooja Melwani has worked on both client and agency sides and comes with a strong foundation having worked with O&M and Lintas early in her career. Some of the brands she has worked on include Kissan Biscuits, Titan, Cadbury's, MTV Clothing, and Accessories, Suzlon etc to name a few.
Pooja comes with a varied industry experience – from FMCG to Real Estate, Financial Services to Construction Materials and Apparel to Fitness and Wellness. Her experience pans across both B2C and B2B marketing. Her extensive experience predominantly in CPG industry helps her formulate comprehensive brand building strategies using various tools for Consumer Insight Mapping, Targeting, Segmenting and Positioning across brands.
Pooja's professional qualifications include an MA in Mass Communication and a PG Diploma in Digital Marketing from MICA. Her personal passions include Fitness and Yoga apart from cooking delicious Hyderabadi meals.
Most brands and businesses have turned towards online marketing in the last few years especially during the pandemic. As the client servicing lead, I myself am seeing offline-only brands embrace digital. Along with increased profitability, they have also been able to improve their market position which in turn opened doors to a wide range of opportunities.
These marketing strategies have played a role in making better business decisions over time for us at Gen Y Medium. This has led to brand and business owners revamping their marketing approach to accommodate their respective marketing implications.
Something peeked your interest here? Or do you want to know more about us? Visit our contact us page here.