Campaigns which end-up creating the wrong buzz
Another campaign meant to enhance the brand's reputation. Another campaign with rewards being thrown around. Yet another failure!
Strictly from an online reputation point of view, how did Flipkart's recent campaign #KnowYourFlipkartApp fare?
Great spike in buzz? YES.
Was the buzz beneficial for the brand? MAYBE.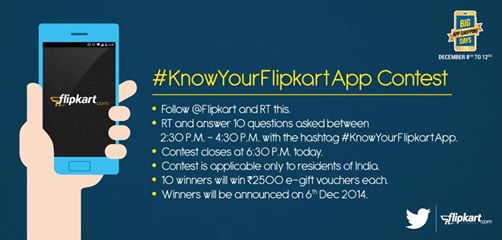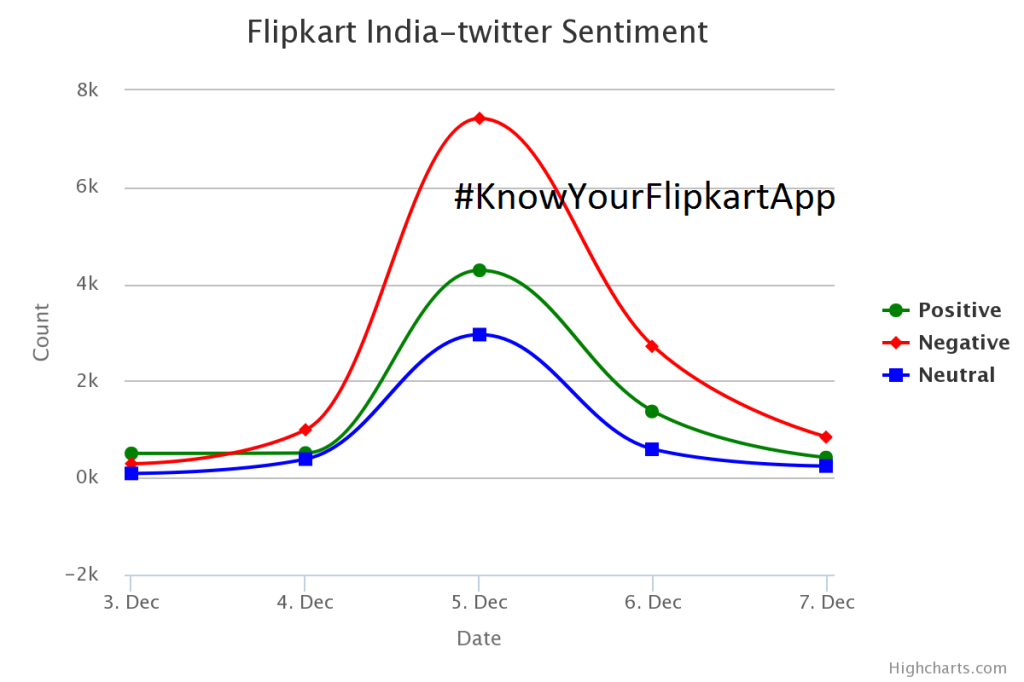 Why maybe? The volume of buzz spiked on December 5th, the day when the contest was organized. But technical glitches, poor response to queries put the campaign back by a few notches. The positives rose, but the negatives rose too. Alas, the picture would have been much better had the product testing team prepared better before exposing the mobile app on primetime.
We'd keep a close watch on e-commerce brands and bring to you how their 'engagement drives' fare from an online reputation point of view.
Your comments welcome!