Performance Marketing for India's leading Cancer Care Platform
Brand
The brand is a patient-centric cancer care management platform which connects patients and caregivers with world-class cancer experts. They guide their clients to accredited diagnostic centres in India and organise consultations with tumor boards in India and the USA on the treatment journey of different types of cancer. Their support services include personalised attention from a dedicated care manager allotted to every patient throughout cancer diagnosis and treatment.

They act as cancer consultation aggregators, connecting patients and caregivers to specialists in the field across India and helped to ensure that the treatment plan is followed through the journey, by hand holding them through
The Context
The brand needed a digital marketing company with success stories in the healthcare sector and a great track record in performance marketing to help them create viable advertising.
Challenges
The services of the platform were new to the market.

Building brand awareness was a primary concern.

People needed to learn about the benefits of the service.

The brand's landing pages were not optimized.

Lead to conversion ratio needed improvement.

Solution
We initiated various measures to facilitate customer awareness of their brand and to increase their top of the funnel leads from Search ads, display ads and Facebook ads. We undertook the following actions:
Action 1 :
Outcome:
Conversions from digital campaigns alone grew by 2.11X from January 2020.

Conversion rate improved drastically by 1.57X

Customer Acquisition Cost (CAC) reduced to 0.53X
Action 2 :
Outcome:

Landing page optimization using Chatbots – using English
Old Chatbot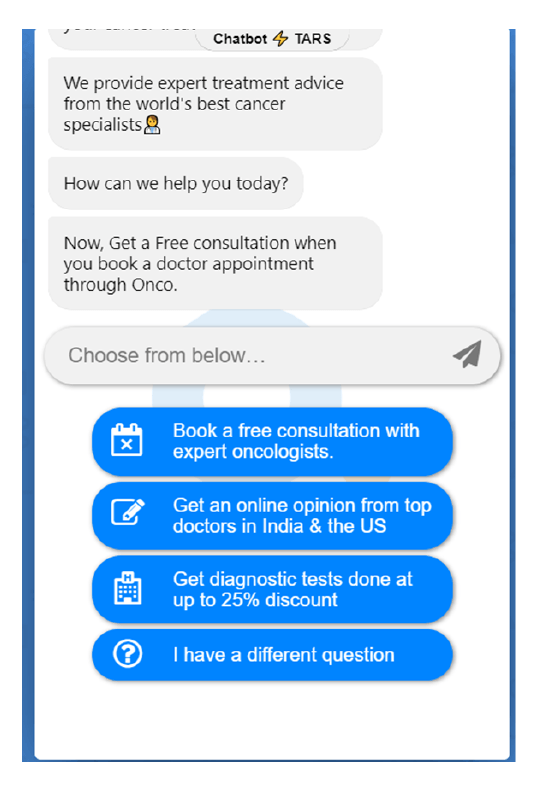 Scope for Improvement:
Though we optimized a number of the landing pages used by the client, the campaigns continued to offer unstable outcomes. We settled on a few landing pages and started seeing a steady performance from our campaigns. We received a good number of leads from the campaigns, but the quality of leads was not quite satisfactory. We extensively optimized our keywords and the channel mix, to improve the overall quality, especially for the bottom of the funnel.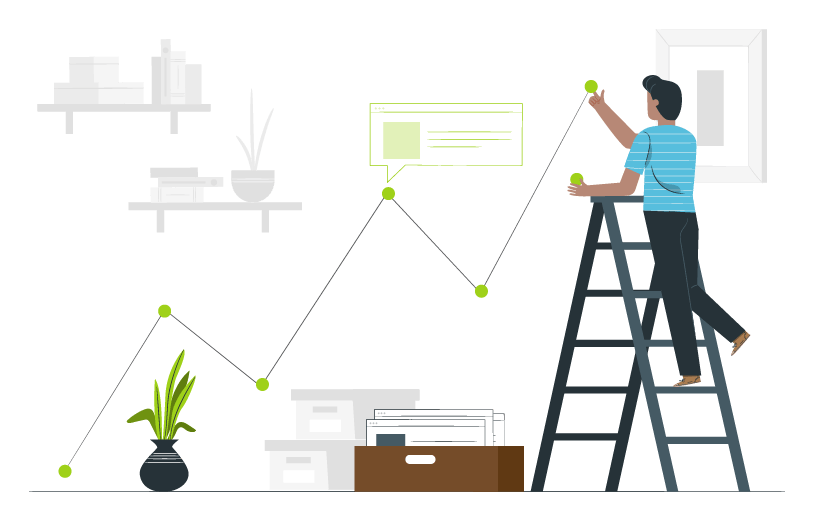 Optimization of the campaigns:
We changed our campaign structure and added vernacular ads. We turned the conversational chatbots into vernacular chatbots. We applied advanced bidding strategies and adopted closed loop marketing using a CRM for accurate attribution.
Vernacular ads and bot – improved overall conversions. We kept the bot's responses extremely conversational and made sure that they provided users an exact briefing.

We detected the cannibalization of our own ads when using specific keywords like oncologist. We realized it was edging out keywords like 'cancer specialist' or 'cancer doctor' and fixed it.
New, Revised Chatbots English & Vernacular 
Appointment with Doctor 
Appointment with Lab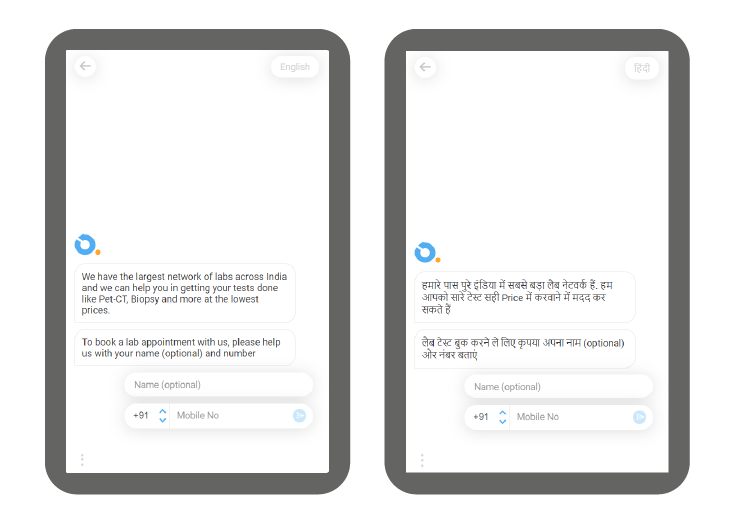 Campaign Performance: